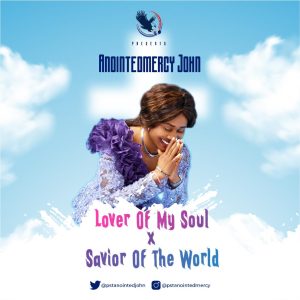 Isolor Anita Anointedmercy popularly known by the stage name "Pastor Anointedmercy John" is a Gospel song writer and evangelist, who is currently on a mission of spreading the Gospel through Omega Fire Ministries, Barcelona Branch in Spain.
Arriving on digital shelves is the much-awaited debut single's off her newly released album titled: Savior Of The World & Lover Of My Soul

which have captured the hearts of fans, worshipers, and music lovers, fast becoming anthems. Other songs on the album includes "In Your Presence", "The Lord Is Here", "Oh Lord ", and "Jesus Is The Answer".