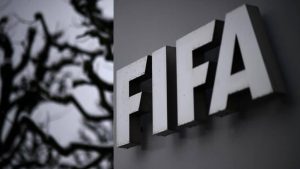 Football lawmakers have authorised trials of Kick-ins replacing throw-ins in football.
Arsenal legend and FIFA chief Arsene Wenger, has also backed the idea which, according to him, would make the game quicker.
The new idea was among a number of issues and potential changes that were discussed on Monday at the general meeting of the International Football Association Board (Ifab) in Doha.
Throw-ins have been used in the round-leather game since the 1860s, with the Football Association banning the kick-in option in 1863.