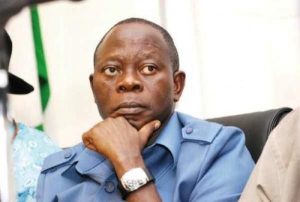 The Supreme Court's decision today has demonstrated not only to hungry and battered Nigerians, but to the entire world, that the Naira Redesign Policy was a deliberate attempt to incite the general public against the APC's presidential candidate, Asiwaju Bola Ahmed Tinubu.
This was the moment Oshiomhole journeyed to the hinterlands of Edo North to express his sympathy for his people's plight and to inform them that the government, including Buhari and CBN Governor Emiefele, had no jurisdiction to declare our old Naira notes invalid.
The Deputy DG of the APC presidential campaign council took the risk of going out and telling the people that this was not an APC policy and that the people's suffering was due to Emefiele's wickedness in selling a dummy to Buhari that the policy would stop vote buying.
Whereas few people were afraid to challenge the policy, Oshiomhole, El Rufai, Ganduje, Yahaya Bello, and others took the bull by the horn.
Oshiomhole persuaded the people, as evidenced by the footage, that Nigeria will be great and Tinubu would reverse the policy once elected, and when it came time to vote, they chose the APC. Oshiomhole has always stood on the side of the people "Come Rain or Come Shine."