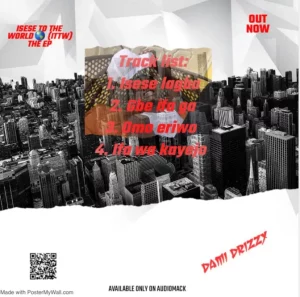 Dami Drizzy, a Nigerian singer-songwriter, has released an engrossing new song titled "Ifa Wa Kayejo." Released to the world of sound in 2023, this song is a showcase of Dami Drizzy's masterful musical crafting, including a stunning fusion of rhythmic elements.
On top of that, "Ifa Wa Kayejo" is a great continuation of his prior works, displaying his tremendous growth as a musician.
Finally, this captivating and popular song possesses qualities that are likely to evoke a strong sense of exhilaration and enjoyment.
Take a listen and share your comment below!