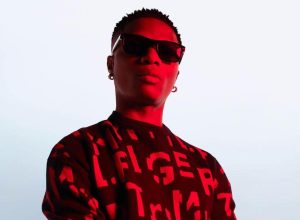 The singer has apologized to his esteemed fans in Ghana and promised to organize another show.
Nigerian singer, songwriter and performer, Ayodeji Balogun, popular know was Wizkid, has release an official statement on why he failed to show up at his Ghana concert.
The singer failed to show up for his Wizkid Live show, where he was to perform at the Ghana stadium on the 10th of December, an incident that has caused so much frenzy on the internet.
According to eyewitness reports on Twitter, fans waited till 5 a.m. to see the star, who'd touched down in the country a day before and made an appearance at a show the other day.
The singer finally broke the silence several hours after the incodent and revealed why he missed the show. After apologizing to the fans in the statement, Big Wiz went on to state in the now-deleted post that the reason he failed to show up was due to security and technical issues.
Read statement below
Love you Ghana 🇬🇭💙 pic.twitter.com/UfXWIt70hA

— Wizkid (@wizkidayo) December 11, 2022