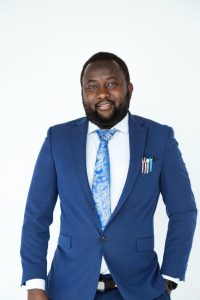 In an exclusive interview with Daily Times, Dr. Haroun Yusuf, the founder of the Love for Health Organization, we delve into the inspiring mission and remarkable impact of this NGO. Dr. Yusuf, a Nigerian-born doctor based in the United States, has dedicated his life to bridging the healthcare gap by offering free virtual consultations. The organization's efforts have reached over 1200 beneficiaries, bringing medical care to underserved communities, and reducing healthcare disparities.
Dr. Haroun Yusuf, a Lagos native, attended Gbagada Grammar School before earning his MBBS degree from Lagos State University College of Medicine (LASUCOM) in 2012. His journey began with a passion for health and a deep love for improving healthcare access. Dr. Yusuf's dedication led him to establish the Love for Health Organization in 2008, with a mission to provide women with access to quality healthcare while advocating for their rights and improved healthcare services in local communities globally.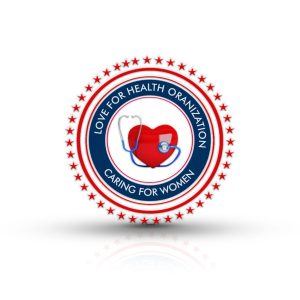 Methodology.
The core of Love for Health's mission is to offer free virtual consultations, with a strong commitment to reaching underserved communities. Dr. Yusuf expressed that the inspiration behind this initiative arose from recognizing the barriers individuals face when seeking medical care. Whether due to geographical, financial, or social constraints, many people find it difficult to access healthcare. Love for Health aims to bridge these gaps by providing free virtual consultations. As regards how this works, a free booking is made on the NGO's official website https://lho-life.com, and a confirmation email follows. A method of communication is established after the appointment has been confirmed.
Challenges and Triumphs    
Setting up the initiative was not without its challenges, Dr. Yusuf admitted. Legal and regulatory complexities, as well as the need to ensure compliance with privacy laws, were among the initial hurdles. Additionally, introducing the concept of virtual healthcare required extensive outreach and trust-building efforts. The trust part particularly is not surprising because convincing people that they can get a tangible, quality medical consultation virtually seems to be a lot of work but Haroun Yusuf has accomplished this feat.
Infrastructure and technology issues were also a concern. Establishing a secure telehealth platform, training healthcare providers, and educating beneficiaries on how to access virtual consultations were vital steps. As a health professional, Haroun knows and admitted in his interview with Daily Times that virtual consultation does not in anyway replace physical ones. In fact, as an NGO, Love for Health Organization has carried out a good number of physical outreach and consultation. The organization has conducted numerous physical outreach programs, providing vital support to communities in need. Notable initiatives include visits to Almighty Rolex Secondary School, Lagos, Unita Hospital and Maternity, and Pivic Group of Schools, where hundreds of girls and women received essential resources, including sanitary pads, books, journals, and cash gifts to offset hospital debts. Many people who are offered virtual consultation are referred to the closest hospital and are followed up on with cash gift supports to further reduce the financial burden.
   The Far-Reaching Impact of Virtual Consultations    
The impact of free virtual consultations provided by Love for Health has been substantial. These services have reached remote and underserved communities, offering support during emergencies and addressing minor health issues before they escalate. The organization has also contributed to reducing healthcare disparities by providing high-quality care to those who need it most.
   Future Endeavors    
Looking to the future, Love for Health plans to expand its range of services to cover more medical specialties and offer mental health support. The organization also aims to increase its outreach efforts to educate more communities about the benefits of virtual healthcare. Ultimately, Dr. Yusuf envisions extending their services globally, transcending geographical boundaries.