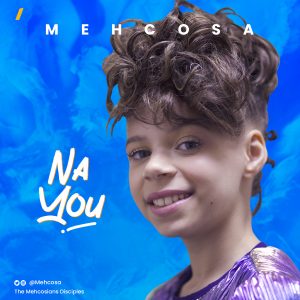 Mechosa seems bent on suprising fans with her versatility when it comes to doing her own original songs. This new song "Na You" is a clearly different vibe compared to her debut "Modupe".
On this new song, Mechosa displayed how much she has mastered African Sound at a very young age despite growing up in Great Britain. No doubt, her years of making incredible cover songs has shapen her into a complete Afrobeat act at an age of 11.
"Na You" is a groovy love song and a club banger which Which will make anyone to acknowledge and Appreciate that special person in their Life. This song is no doubt a joy-giver and a dance-hall track perfect for any moment of celebration of true love.
Mechosa delivered this song in a typical Afrobeat style with a lyrical mix-up of pidgin and and English on a Music Monster produced beat.
As mixed and mastered by Marqaimixx, "Na You" by Mechosa will no doubt intensify the anticipation of fans for her debut album which was promised to be out real soon.
"Na You" is no doubt a classic afro-beat jam perfect for the festive season. Enjoy