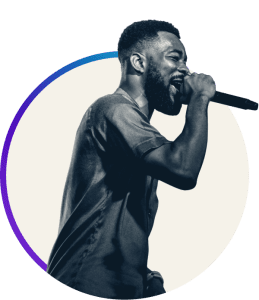 25% of zero earnings is still zero, stop thinking someone can accept to work with you because of the percentage he will earn from you.
When approaching an Investor/Manager who you want to help in your career, don't be the first to propose a sharing formula of earnings (percentage) . It makes you look desperate and a desperate person can accept anything as an offer.
An investor or manager doesn't care about sharing formula if he is not convinced of your qualities and abilities
What an investor care about is
1. How marketable are your content and brand?
2. What influence did you build in the past without proper finance? It will help him understand what you can do when there is finance
3. How sustainable is your brand? Can your content last for ages? (This for Long Term investment Plan)
4. Your career goal, do you aspire to be the biggest artist in your state/province, country, Africa or worldwide?
A manager also consider all these things above and also
* Your financial ability or that of your investor.
* Meekness (Are you ready to learn, unlearn and relearn)
* Seriousness and motive (Very important, most of you here wants to blow so you can pepper those who don't believe in you)
When you are the first to propose a sharing formula, psychologically the other party would want to bargain, and bargaining means them wanting more, and definitely you will accept a lesser percentage than your initial proposed offer, but when you allow them to propose, you have the right to bargain or make changes in certain earnings (eg: You may want higher percentage from shows or endorsement, but allow royalties from stream to be same).
I know you want to blow but never sound desperate, just keep grinding and making the right movement. (They don't seat down one place to grind)
#PastorBlogger