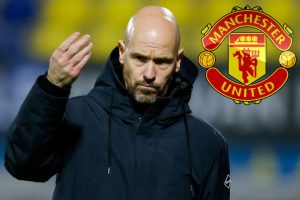 Manchester United manager, Erik ten Hag has issued a warning to his squad, telling the underperforming players that 'good is not good enough' under his regime.
The 52-year-old took over Manchester United on Monday morning, having signed a three-year deal with the club last month.
He joins a Manchester United side which finished sixth in the Premier League this season.
Ten Hag says bringing success back to Old Trafford is a 'big challenge' and has warned his squad he expects them to 'co-operate' and buy into his 'total high-pressing' style of football.