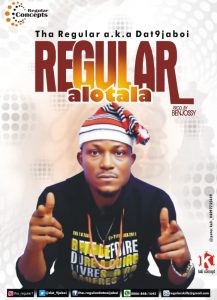 THA REGULAR a.k.a Dat9jaboi surprise his fans by changing 2021 atmosphere with this smashing hit as his 1st single into the year.
After his year 2020 last single drop that is really a ground breaker tune titled 'Only You (GOD)' produced by same ace producer known as BENJOSSY, Tha Regular lits the new year with a super banging Club/Street tune that targets the east sound to grant his fans the rich taste in his culture.
Enjoy his 1st audio gift into 2021 as he titlte it: Regular Alotala (The Return). 
Download,Listen and Share Your Thought