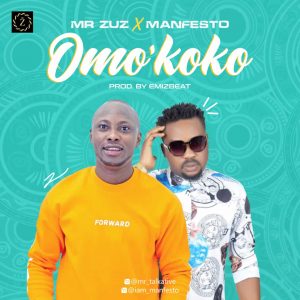 Akpos Mr ZUZ is a Nigerian Europe base entertainer.
In addition to his beautifully crafted music, the ultra-fresh superstar has an intimate understanding of the role of tasteful music . With this in mind, Mr ZUZ has teamed up,with "Manfesto" the NETETE crooner , to put out a new single for his instant hit "Omo'Koko"
The curious thing about these new single Omo'koko by Mr ZUZ is the power it has to connect directly with your body, whether it's in the sway of your neck or the shuffle in your feet, one thing is certain, as soon as the song Hits you,  you will definitely move.